Mayne, Francis Bishop Down
Birth 1863-3-16 Southville, Bedminster, Bristol, ENG
Baptism 1865-10-20 St Pauls, Bedminster, Bristol
Census 1871-- Ridgeway, Ottery St Mary, Devon
Census 1881-- HMS Vincent, Portsmouth, Hampshire, ENG
Census 1891-- Not Found
Marriage 1894-12- Cork, Ireland
Census 1901-- Chyandour, Madron, Cornwall
Census 1911-- 44 Bishops Road, Anfield, Liverpool
Census 1939-- Not Found
Residence 1945-9-2 110 Formosa Drive, Fazakerly, Liverpool
Death 1959-2-22 5 Penmon Drive, Pensby Wirrel, Cheshire,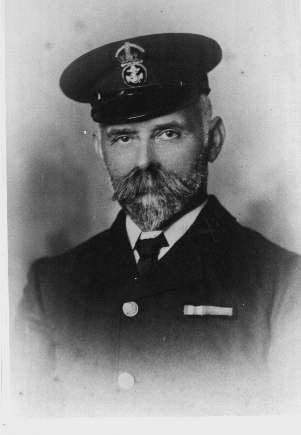 Birth
1863-3-16
Southville, Bedminster, Bristol, ENG
Baptism
1865-10-20
St Pauls, Bedminster, Bristol
Census
1871--
Ridgeway, Ottery St Mary, Devon
Census
1881--
HMS Vincent, Portsmouth, Hampshire, ENG
Marriage
1894-12-
Cork, Ireland
Census
1901--
Chyandour, Madron, Cornwall
Census
1911--
44 Bishops Road, Anfield, Liverpool
Residence
1945-9-2
110 Formosa Drive, Fazakerly, Liverpool
Death
1959-2-22
5 Penmon Drive, Pensby Wirrel, Cheshire,
Stories
Recollections of Relations by Francis Bishop Down Mayne
1953-6-25
Pat Lightfoot, 2002
In June 2002, I received this document from Patricia Lightfoot of Queensland Australia, a granddaughter of Francis Bishop Down Mayne. The document is a transcription of a Francis' handwritten "Recollection of Relations". The document is copied here verbatim, though Pat's comments are in italic for clarity
'Small piece of paper – waxed'(As PA Lightfoot 2002 who has this in her possession) (handwritten) 'Copied from Record', in the hand of FBDM.
Francis Bishop Down Mayne
Born at Spring Cottage, (Decier?) Lane, Southville, Bedminster, Bristol. on. Monday 16th March 1863 ah 1/2 past 12 Midnight.
Doctor: D.G.McPherson.
Nurse: Mrs Williams
Christened: at St.Pauls Church, Bedminster, Bristol.
By the Reverend Mr Marrillior the Minister. 20.10.1865..
(My brother Charlie, died 30.9.45 aged 90 years and 5 months buried in America, sent me this in 1939 in a letter from him at the time). FBDM
PAL: This is copied from hand-written paper written by my Grandfather Francis Bishop Down-Mayne
25 June 1953 Page one
Recollections of Relations
'My grandfather CHARLES D.MAYNE died in 1883, age 75 years, buried in St.Mary's Churchyard, Ottery St.Mary, Devonshire. He had two wives.. My grandmother (whom I never saw) his second wife Isabella looked after me, my sister Isabella and sister Freda. My father George Down-Mayne and mother Mary (Elliot – maiden name) I have no recollections of them. My father died in April 3rd 1865 (or 66) aged (app.37 years) my mother died in 1865 (age.not known) My father and I suppose also my mother were buried at St.Paul's Churchyard, Bedminster as stated above.
(PAL – I believe our great-grandparents jointly died from TB -consumption. rampant during those years. Great grandfather was an accountant, I believe).
Freda, Isabella and myself were then looked after by my Grandfather.
We lived at Exeter, where my grandfather had a big business (turned over later to his son-in-law, Alfred Baker) My grandfather and grandmother (second wife) and the three of us went to Ottery St.Mary and lived there after my grandfather's retirement.
(PAL – He had a stationers business – printing etc, very good business during the industrial revolution???)
Page two.
My grandfather acted as Estate Agent for Sir John Taylor-Colleridge. (Unclear) Heathis Court, Ottery St.Mary, until the death of my Grandfather in 1883. I believe after Sir John's death, his son (who became Lord Chief Justice of England in later years) altered the name of their residence.
(PAL – Estate agent means Steward or financial manager. The Taylor-Colleridges were and are a very renown and old family estate family in Devon. Samuel (a branch off the main family) was a famous poet and writer remember the 'The Ancient Mariner' read it at school). Great Great Grandfather Mayne retired in Ottery St.Mary to a nice little 'estate' house, called Ridgeway Cottage'. )
I do not remember much of my childhood. I went to school and carried on just 'this' one of us. Any other child (I am afraid I was a bit high spirited and got many a thrashing from my grandfather).
(PAL – They had servants and a pony and trap, but Granddad liked to climb down the tree outside his room, where he was often banished for misbehaviour, and used to sneak and pinch food from the pantry. He ran away to sea twice, was retrieved once because he was underage. G.G.Grandfather wanted him To go to Dartmouth and the Officers Naval training college, but our Granddad preferred to go through the ranks as he did, with honour).
I joined the Navy in November 1879 much against my Grandfather's wish (he offered to purchase my release from the R.N. just before I went to Australia in my first seagoing ship "NELSON' in 1881 (or 2). As I did not wish to leave the Navy, having a adventuring nature I refused the offer and remained an 'ranker' for some years to come, passing through the ranks as a boy, able seamen, leading seamen, 2nd Class Petty Officer, lst.Class Petty Officer, Chief Petty Officer and became Chief Instructor in Gunnery in the Gunnery School during the lst World War, 1914 – 1918.
(PAL. Grandfather Mayne came to Australia in 1884 and 1889. and sailed around the South Pacific etc. His memoirs of these trips are at the back of his stamp albums that Pat O'Keefe has, but I have a copy somewhere of them – somewhere? He also was award a naval medal for bravery, somewhere, for removing an active shell from the deck of the ship he was serving on.)
I was promoted a Temporary Acting Gunner for Services rendered, and was offered a commission as Sub.Lieutenant which I refused as I would have not gained anything by it. I thought I was wrong there, if I had taken a commission I should have got a Lieutenants (retired) pay which was more than my Warrant Officers (retired) pay. And of course I feel sorry for this.
(PAL – I have heard that the cost of becoming a commissioned officer, like to pay for one's own uniforms, etc, was a problem, as our grandfather at the time had a relatively young and dependent family with no personal financial resources other than his salary?)
I left (demobilised) R.N. in June 1919, by referring to my Certificate of Service in the RN all this will be confirmed. (PAL – I believe Pat O'Keefe has this now). I obtained an Admiralty job in the RNVR as Temporary 'Writer' RNVR. (unclear here) So served about 50 years under Government. I left the RNVR in October 1929. Not a bad record!
My father and mother had 8 children names and ages and are given below as far as are known:
(1) Mary (Trimble) married name born in 1851, died in 1930 aged79 years. Had issue, I think. 2 children
(2) Fanny (Robinson) married name, born in 1853. died.Feburary 1937 aged 84 years (died Exmouth) had issue. I think 8 children.
(3) Charles Mayne born (unclear) 1855 died 30th September, 1945. aged 90 years 5 months. Died USA. Had 2 wives. and 6 children.
PAGE 4
4) Carrie (?) (Johnson married name) born in 1857 died January 1944, aged 87 years. Had no issue.
5) Elfrida Georgina Mayne (Spinster) born lst August 1858 died aged 95 , 6th ? 1953.
6) Arthur Down Mayne born 1861 died June 1941, aged 80 years. Had issue 4 children.
7) Francis Bishop Down Mayne, born 16th March 1863, had issue. 7 children. Charles Richard – Mary Kathleen, Frank George, Isabella , Freda, Hannah Ellen, Margaret Norah.. See below for his issue.
1) Charles Richard Down-Mayne bn.4.10.95. (1895) married 1940 had issue. 2 boys, Peter and Philip. Profession. Sea. Master Mariner. died 28th June, 1944 aged 49 years 3 months. (PAL – Great Grandchildren?).
2) Mary Kathleen Down-Mayne(Scriven, married name) born Jan.1900. married August 1932. had issue. 5 children. (PAL. Mercia, Pat, Cormac, Frank and Freda) Many grandchildren and great grandchildren.)
3) Frank George Down-Mayne born 13th October,1901. died July 1915, aged 14 years, 9 months (PAL – TB of the Brain – Meningitis I think)
4) Isabella Mayne (Spinster) born 4th July 1903 died without issue. (PAL: from heart attack aged 86 I believe?)
5) Freda Mayne (child) born 8th November, 1906. died May 1907, aged 7 months (PAL – Cause unknown – possibly Diphtheria?)
6) Hannah Helen/Ellen (Bayliss married name) born 22nd August, 1908. have issue. (PAL – died 24 January, 1999, Acute Myoblastic Leukaemia)
(PAL – Patricia Anne (1942 – ) who had 4 sons,(2 deceased) and James (bn 1944 died 1944?) 4 grandsons, John and Warwick still live. One great grandchild Sophie Lee Durrant 22nd October, 1999 from Warwick and Kristy Durrant, not married).
7) Margaret Norah (Naylor married name) born 10th June 1912. – 1998, with issue. (PAL.Gloria, Margot, Norma and Lorna. Many grandchildren, and great grandchildren).