Birth 1873-2-27 Boston, Lincolnshire
Marriage 1896-8-23 Weslyan Chapel, Boston, Lincolnshire
Residence 1923-- 53 Threadneedle Street, Boston, Lincolnshire
Death 1957-10-26 20 Spain Lane, Boston, Lincolnshire
Burial 1957-10-30 St Botolph's Church, Boston, Lincolnshire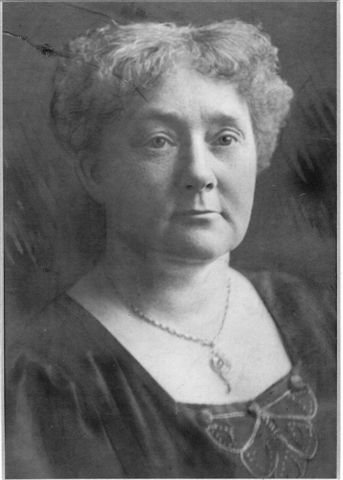 Birth
1873-2-27
Boston, Lincolnshire
Marriage
1896-8-23
Weslyan Chapel, Boston, Lincolnshire
Residence
1923--
53 Threadneedle Street, Boston, Lincolnshire
Death
1957-10-26
20 Spain Lane, Boston, Lincolnshire
Burial
1957-10-30
St Botolph's Church, Boston, Lincolnshire
Stories
Ejectment Warrant Granted
1923-02-03
Lincolnshire Standard and Boston Guardian - Saturday 03 February 1923
Bert Preston, agent, applied for a warrant of ejectment against Martha Agnes Sharpe, the tenant of 53, Threadneedle Street.
Mr C. N. Tunnard appeared for the applicant and it was shown that defendant was in arrears with her rent the extent £11 5s. Defendant's husband said his wife could not appear owing to ill-health. She had had two operations last year and had had terrible time, in consequence of which she had been unable to pay her rent. He admitted that she was three quarters in arrears with the rent. She was perfectly willing to give possession if they could find somewhere to to.
An order to take effect in 28 days was granted.
Death
1957-10-30
Boston Guardian - Wednesday 30 October 1957
Death.—Thirty-nine grandchildren and thirty-three great-grandchildren are left by Mrs. Martha Agnes Sharpe who died at her home 20 Spain Lane, Boston on Saturday morning. She was aged 84. A native of Boston, Mrs. Sharpe was born in West Street where her father, a Mr. Hutson ran a tailors shop. When this site was taken over by the Nottingham Co-operative Society in 1923, Mrs. Sharpe went to live in Spain Lane. She had been ill for the past three years. Her husband died 13 years ago and her eldest son a year later. Owing to her disability, Mrs. Sharpe's interests were restricted to her home. The funeral takes place today (Wednesday) with a service at St. Botolph's Church.